The Osseotite® Implant
The Osseotite Implant features an acid-etched surface designed to facilitate osseointegration.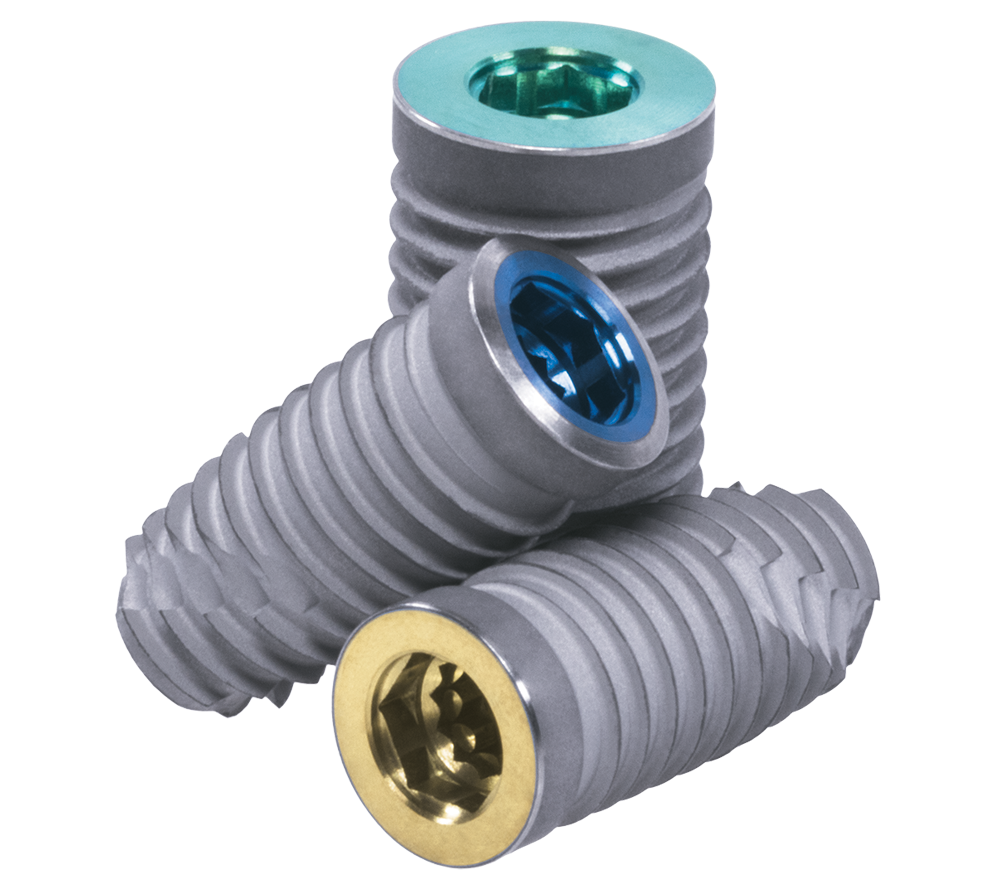 The Osseotite Surface has more than 10 years of documentation from numerous global multi-center clinical studies1-6 and meta-analyses.7-8
Clinical studies on the Osseotite Surface continue to document the benefits of increased contact osteogenesis, especially in poor-quality bone.6
The Osseotite Implant features an acid-etched surface designed to facilitate osseointegration.
Full Osseotite Implants And Peri-Implantitis
A five-year prospective, multicenter, randomized-controlled study of the incidence of peri-implantitis for hybrid-DAE and fully-DAE implants.10
Considerations for potential benefits of extending the DAE surface to the seating surface led to this prospective randomized-controlled study designed to assess the risk and incidence of peri-implantitis for fully-DAE-surfaced implants (Full Osseotite/FOSS).
Comprehensive Clinical Research
One of the Most Well-Researched Dental Implant Surfaces on the Market Today
Numerous Studies Report 98% Cumulative Success Rates6
The Osseotite Surface
Demonstrates High Contact of Implant with New Bone
Human Histology with Demonstrated High Bone-To-Implant Contact9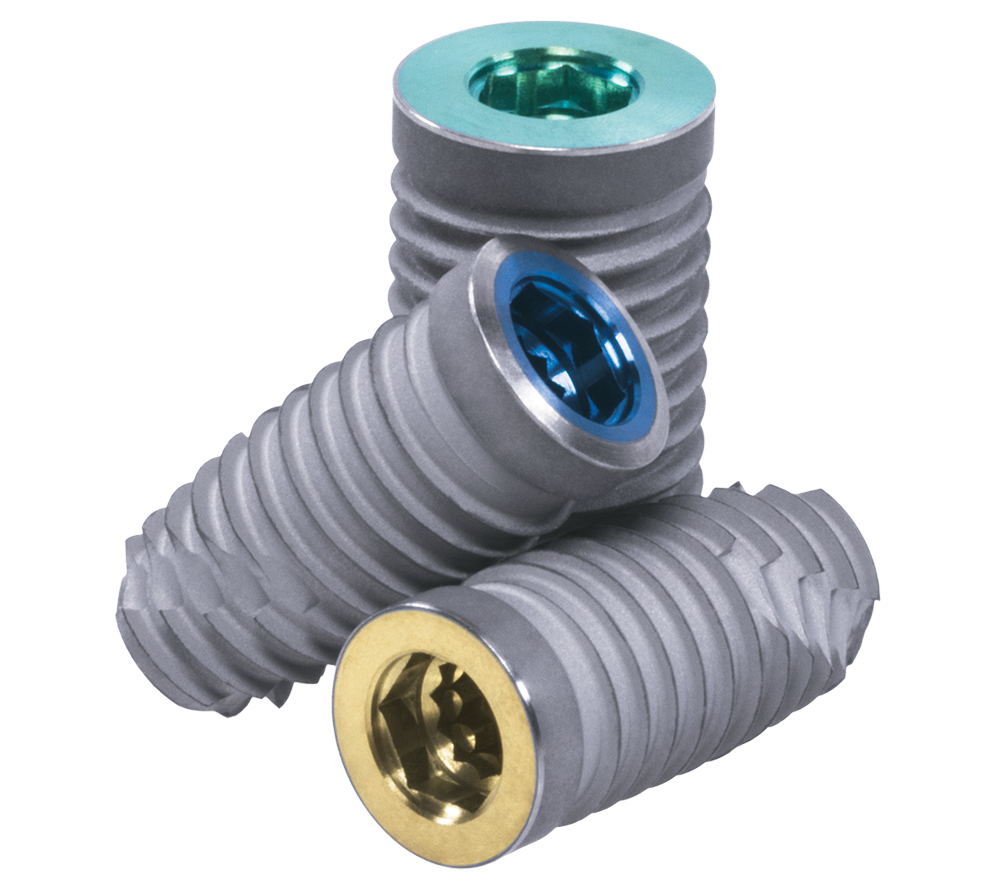 Osseotite Tapered Ex Hex Implant Drilling & Placement Protocol
Sullivan DY, Sherwood RL, Porter SS. Long-Term Performance of Osseotite Implants: A Six-Year Clinical Follow-up. Compendium Contin Edu Dent. 2001 Apr;22(4):326-334.
2. Davarpanah M, Martinez H, Etienne D, Zabalegui I, Mattout P, Chiche F†, Michel J. A prospective multi-center evaluation of 1,538 3i implants: 1 to 5-year data. Int J Oral Maxillofac Implants. 2002 Nov-Dec;17(6):820-828.
3. Feldman S, Boitel N, Weng D, Kohles SS, Stach RM†. Five-Year Survival Distributions of Short-Length (10mm or less) Machined-Surfaced and Osseotite Implants. Clin Implant Dent Relat Res. 2004;6(1):16-23.
4. Sullivan D, Vincenzi G, Feldman S. Early Loading of Osseotite Implants 2 Months After Placement in the Maxilla and Mandible: A 5-year Report. Int J Oral Maxillofac Implants 2005 Nov-Dec;20(6):905-912.
5. Stach RM†, Kohles SS. A Meta-Analysis Examining the Clinical Survivability of Machined-Surfaced and Osseotite Implants in Poor-Quality Bone. Implant Dent. 2003;12(1):87-96.
6. Testori T†, Wiseman L, Woolfe S, Porter SS†. A Prospective Multicenter Clinical Study of the Osseotite Implant: Four-Year Interim Report. Int J Oral Maxillofac Implants. 2001 Mar-Apr;16(2):193-200.
7. Gaucher H, Bentley K, Roy S, Head T, Blomfield J, Blondeau F, NicholsonL, Chehade A, Tardif N, Emery R†. A Multi-Centre Study of Osseotite Implants Supporting Mandibular Restorations: A 3-Year Report. J Can Dent Assoc (Tor). 2001 Oct;67(9):528-533.
8. Testori T†, Fabbro MD, Feldman S, Vincenzi G, Sullivan D, Rossi R, Anitua E, Bianchi F, Francetti L, Weinstein RL. A Multicenter Prospective Evaluation of 2-months Loaded Osseotite Implants Placed in the Posterior Jaws: 3-year Follow-up Results. Clin Oral Implants Res. 2002 Apr;13(2):154-161.
9. Lazarra RJ†, Testori T†, Trisi P, Porter SS†, Weinstein RL. A Human Histologic Analysis of Osseotite and Machined Surfaces Using Implants with Two Opposing Surfaces. Int J Periodontics Restorative Dent. 1999 Apr;19(2):117-129.
10. Zetterqvist L, Feldman S, Rotter B, Vincenzi G, Wennström JL, Chierico A†, Stach RM†, Kenealy JN†. A Prospective, Multicenter, Randomized-Controlled Five-Year Study of Hybrid and Fully-etched Implants for the Incidence of Peri-implantitis. J Periodontol. 2010 Apr;81(4):493-501.
11. Park JY, Davies JE†. Red Blood Cell and Platelet Interactions with Titanium Implant Surfaces. Clin Oral Implants Res. 2000 Dec;11(6):530-539.
12. Gemmell CH, Park JY. Initial Blood Interactions with Endosseous Implant Materials. International bone engineering workshop; Bone engineering; 1999; Toronto, Canada. Chapter 9 in Bone Engineering (ed. Davies JE†); Em Squared Inc. 2000 108-117pp.
13. Davies JE†. Mechanisms of Endosseous Integration. Int J Prosthodont. 1998 Sep-Oct;11(5):391-401.
† Clinicians have or had a financial relationship with Zimmer Biomet Dental resulting from speaking engagements, consulting engagements and other retained services.
Product clearance and availability may be limited to certain countries/regions. Please contact your local sales representative or customer service team.
Unless otherwise indicated, as referenced herein, all trademarks are the property of Zimmer Biomet; and all products are manufactured by one or more of the dental subsidiaries of Zimmer Biomet Holdings, Inc. and marketed and distributed by Zimmer Biomet Dental and its authorized marketing partners. Invisalign, iTero, iTero Element, the iTero logo, among others, are trademarks and/or service marks of Align Technology, Inc. or one of its subsidiaries or affiliated companies and may be registered in the U.S. and/or other countries. For additional product information, please refer to the individual product labeling or instructions for use. Product clearance and availability may be limited to certain countries/regions. This material is intended for clinicians only and does not comprise medical advice or recommendations. This material may not be copied or reprinted without the express written consent of Zimmer Biomet Dental. 
ZB0745 REV A  07/19
To request a paper copy of the Instructions for Use, contact ZimVie Dental Customer Service
Get Matched With The Hottest In Dental Education
Available for both iOS and Android and can be found on the Apple App Store and in Google Play.
New to ZimVie Dental?  Request an account and take advantage of the convenience of ordering online!
Let's Connect, Subscribe Today!
Be first to know about ZimVie latest news, product launches and exclusive educational events.