Digital Analogs
The New Digital Analog Offers A Unique One Stop Solution For Your Various Digital Workflow Needs.
For Certain® Internal, External Hex, TSXTM & TSV® Implant Connections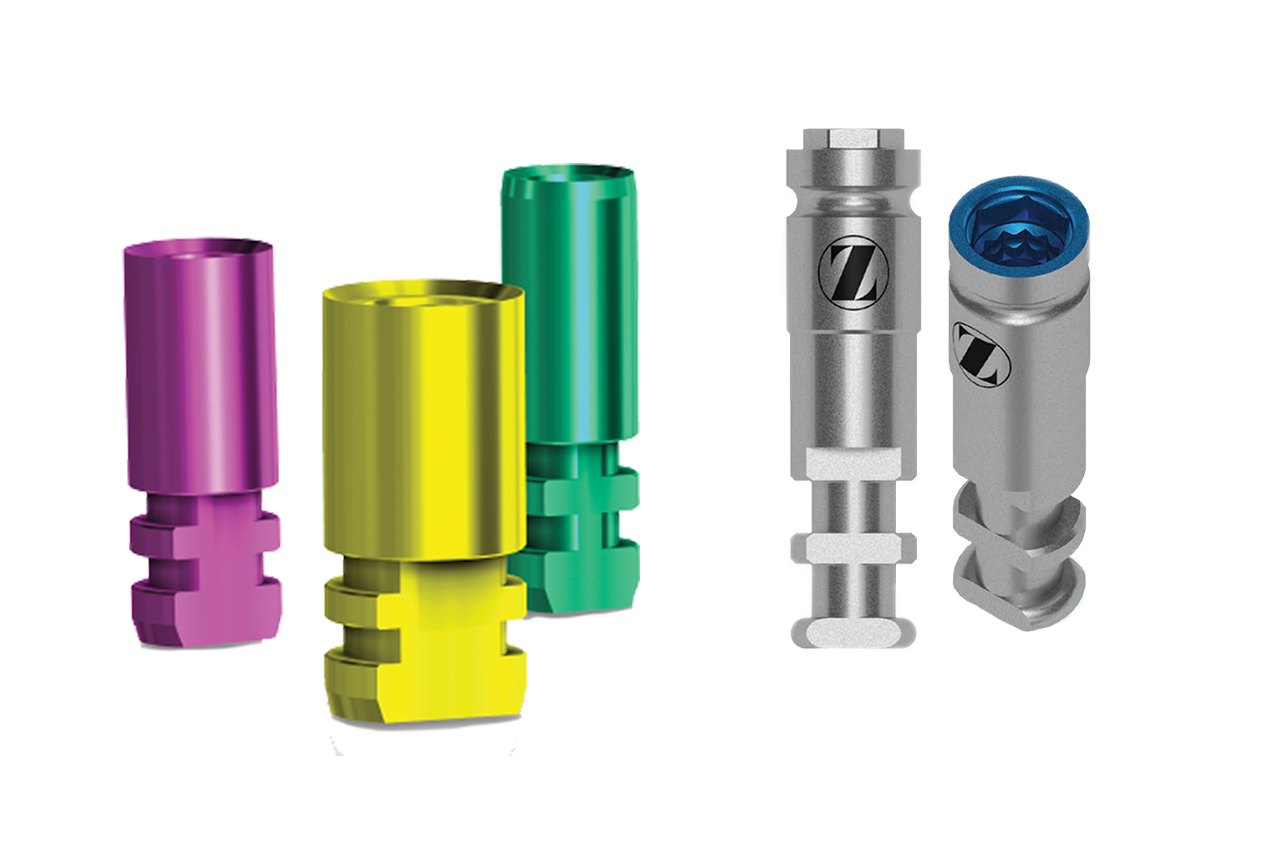 Digital Analogs for Certain Connection
The Certain Analog internal connection is color-coded by size for easy identification in the lab and the model.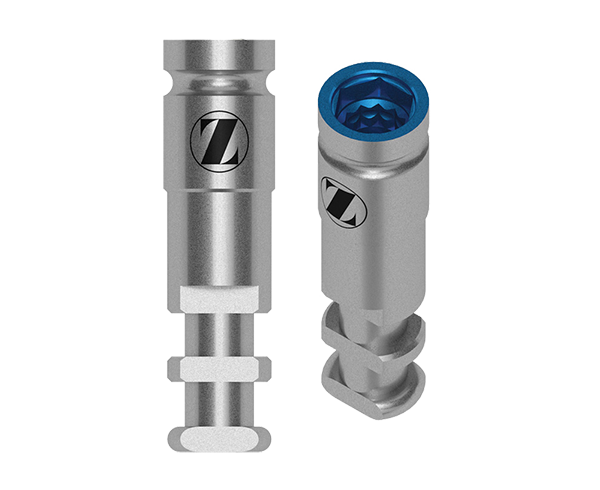 Digital Analogs for External Hex Connection
Additional step in the apical design of the analog indicates the newer design that can be used in a 3D printed model.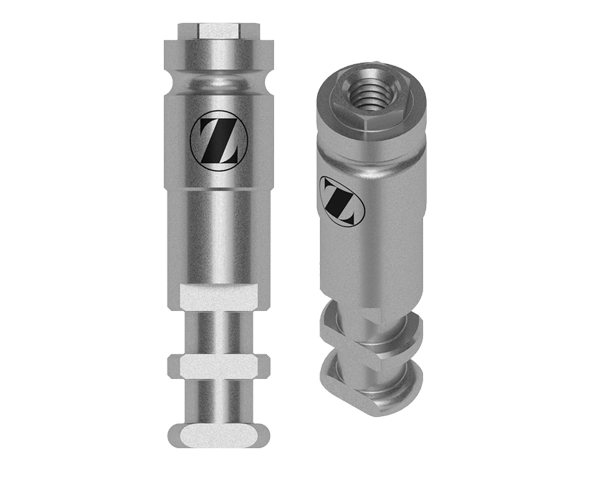 Implant Analogs for TSX & TSV Connection
As part of a digital workflow, TSX and TSV Implant Digital Analogs are designed to be used with 3D printed models to support the fabrication of definitive restorations.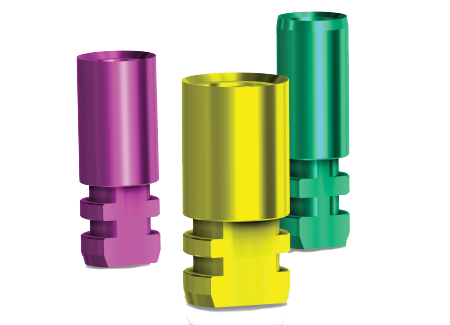 Digital Analogs for Certain and External Hex Connections
Unparalleled Precision - The Certain and External Hex Digital Analogs are designed and manufactured to exact tolerances and specifications  in order to accurately replicate implant placement in a 3D printed model and stone model.
Dual Functioning Design - Our re-designed Digital Analogs can now be used in both a stone model or a 3D printed model workflow for cases using Certain and External Hex Implants.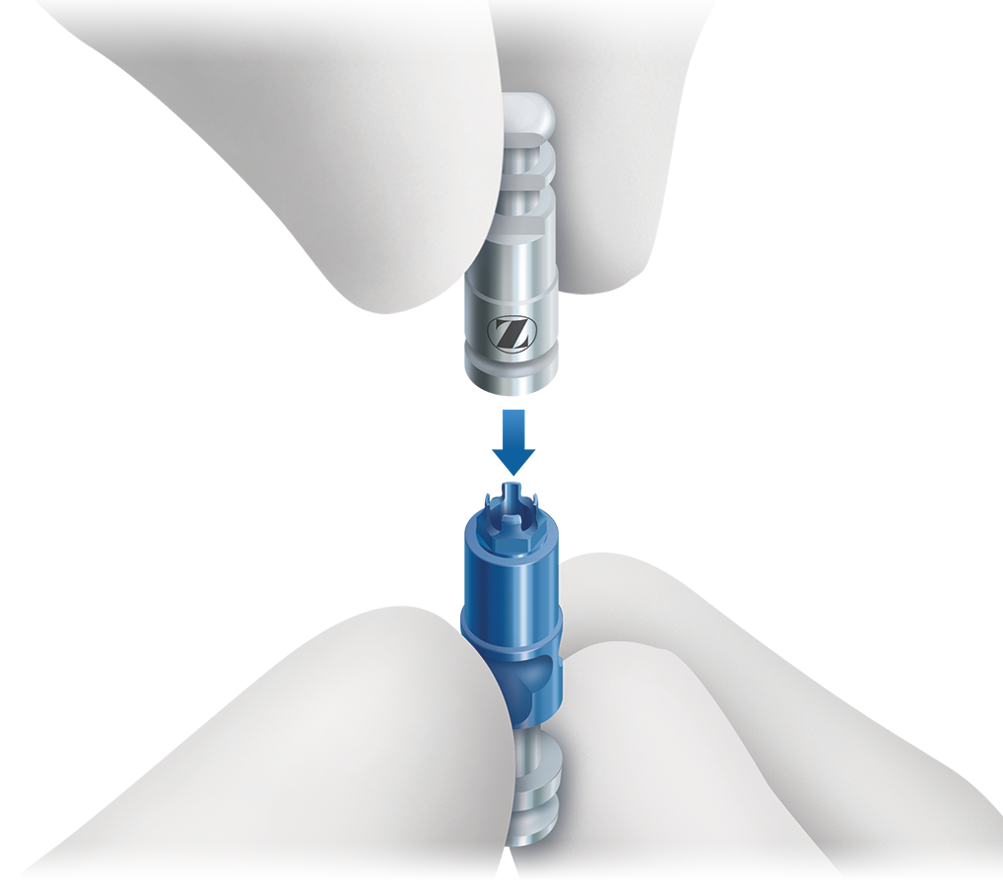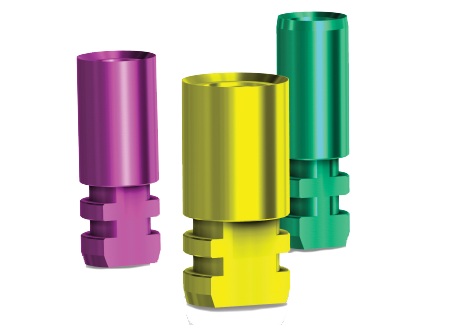 TSX and TSV Implant Digital Analogs
Innovative Design - Each Implant Analog utilizes self-locking and anti-rotational features for greater stability. When used in 3D printed models, a single fixing hex screw is included ensuring the analog is securely attached allowing accurate positioning.
Precise Matching Connection - TSX and TSV Implant Analogs are color-coded to match the platform and are manufactured in titanium alloy. Analogs can be placed in traditional stone and 3D models using the same tooling that you are familiar with for TSV.
Product clearance and availability may be limited to certain countries/regions. Please contact your local sales representative or customer service team.
Unless otherwise indicated, as referenced herein, all trademarks are the property of Zimmer Biomet; and all products are manufactured by one or more of the dental subsidiaries of Zimmer Biomet Holdings, Inc., and distributed and marketed by Zimmer Biomet Dental (and, in the case of distribution and marketing, its authorized marketing partners). TSV Implant Digital Lab Analog manufactured by Elos Medtech Pinol A/S. For additional product information, please refer to the individual product labeling or instructions for use. Product clearance and availability may be limited to certain countries/regions. This material is intended for clinicians only and does not comprise medical advice or recommendations. This material may not be copied or reprinted without the express written consent of Zimmer Biomet Dental.
ZB0452 REV A 12/17
Customer Service & Technical Support
At ZimVie Dental, our focus is always on you. Priority attention is the hallmark of our service commitment, and we stand ready to offer you an unprecedented level of service and personalized solutions.